14th May 2021
Van Elle intern takes on cycling challenge for air ambulance after breaking back in Peak District rock climbing accident
A Van Elle intern, who said he owes his life to an air ambulance after a freak rock climbing accident, is gearing up to cycle 300 miles to Scotland to raise vital funds for charity.
23-year-old Reece Henderson, an intern engineer for Van Elle's Specialist Piling division, was left with a broken back in August 2019 after he fell 60 feet at Peak District beauty spot, Stanage Edge, when his anchors gave way.
Your Local Air Ambulance, which covers Derbyshire and parts of the national park, was quickly deployed to the scene and Reece was taken to Sheffield's Northern General Hospital with life threatening injuries.
His injuries included two broken vertebrae, seven broken ribs and contusions and lacerations to his lungs, liver and kidneys.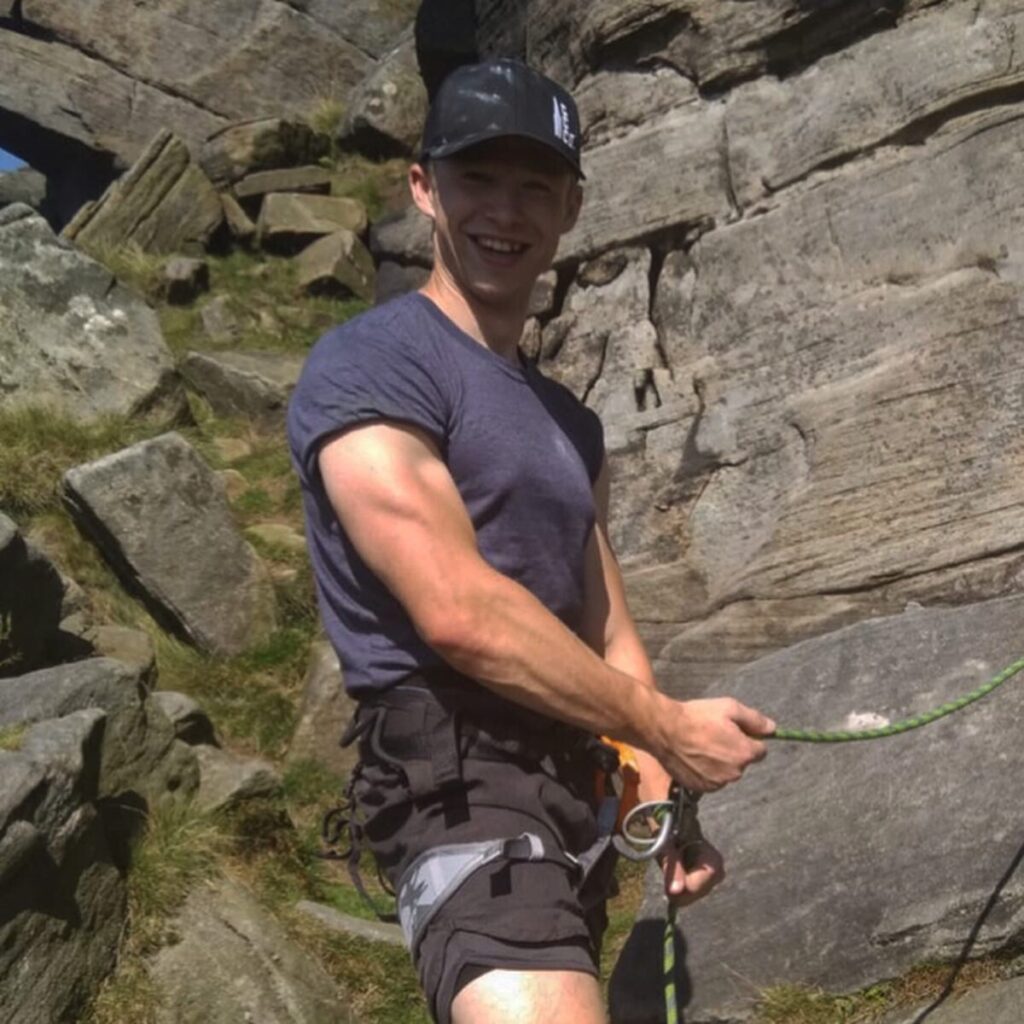 He is now taking on the biggest endurance challenge he has faced since the accident, by cycling from Ripley in Derbyshire to Dunbar in East Lothian along with his two brothers Elliott and Tyler.
Reece, who is still recovering from the accident, said: "I owe air ambulance charities my life, not only did they save me after I fell and broke a lot of bones – including my back, but they also saved my dad in 2015 after he was in a bike accident.
"So, it really means a lot to me to support all air ambulance charities. They are almost completely run off donations."
Last year Reece raised around £2,500 for Your Local Air Ambulance which rescued him in 2019.
But for this challenge Reece is raising money for Midlands Air Ambulance to help people living in places including Staffordshire.
Midlands Air Ambulance also covers part of the Peak District where Reece was injured.
He hopes to reach £2,500, which covers the cost of one air ambulance mission.
He added: "Just before my accident I went to cycle to Scotland for fun – I was quite fit at the time and I didn't make it.
"I was fifty miles short when a storm hit and I had to stop. I was really annoyed with myself.
"Then two weeks later my back was broken and I have been recovering since then.
"Now I am redoing the journey with my brothers while raising money for an air ambulance charity. Hopefully, I'll finish this time."
To help Reece and his brothers reach their target visit here.
The team of three will set off on Monday, May 17, for the four day cycle.