Rigid Inclusions are a very economical and efficient ground improvement technique which bridges the gap between vibro stone columns and traditional piling.
Suitable for weak, compressible soils, they improve the bearing capacity of the ground and enhance settlement performance and are ideally suited to warehouses, industrial and commercial sheds, embankment support and in some cases residential properties.
The columns are installed using an auger displacement tool, ensuring there is limited or no spoil generated. Typically 320mm in diameter and using a low strength concrete, they are unreinforced.
This ground improvement solution works alongside a load distribution mattress which allows for a traditional sub-structure design such as pad foundations, strip footings and ground bearing floor slabs.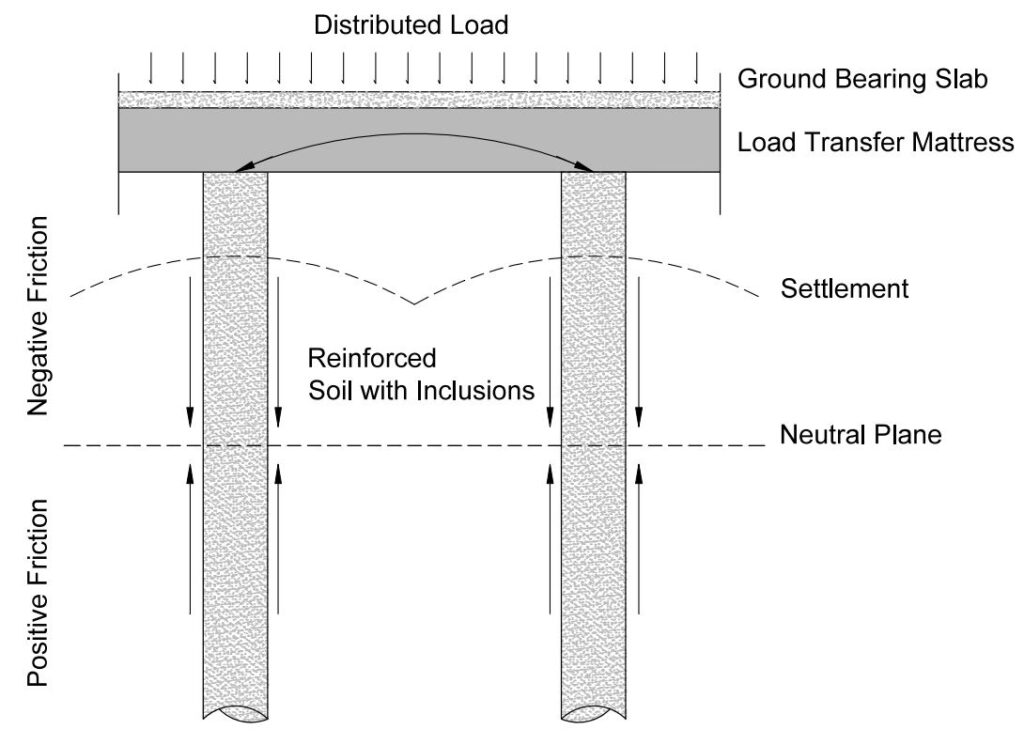 Rigid inclusion benefits:
Benefits:
Increased bearing capacity
Improved settlement performance
Significant savings over piling
Bearing capacities of up to 250kN/m2 achievable
320mm diameter columns installed
No pile caps / cropping required
Installed to depths of up to 20m
Displacement system – no spoil
Modern fleet of RI rigs – fully instrumented
Fast process – suitable for any size site
Improved ground allows the use of ground bearing floor slabs for further cost savings
Fully validated by load testing