5th January 2022
Van Elle nears completion on the M4 Smart Motorway project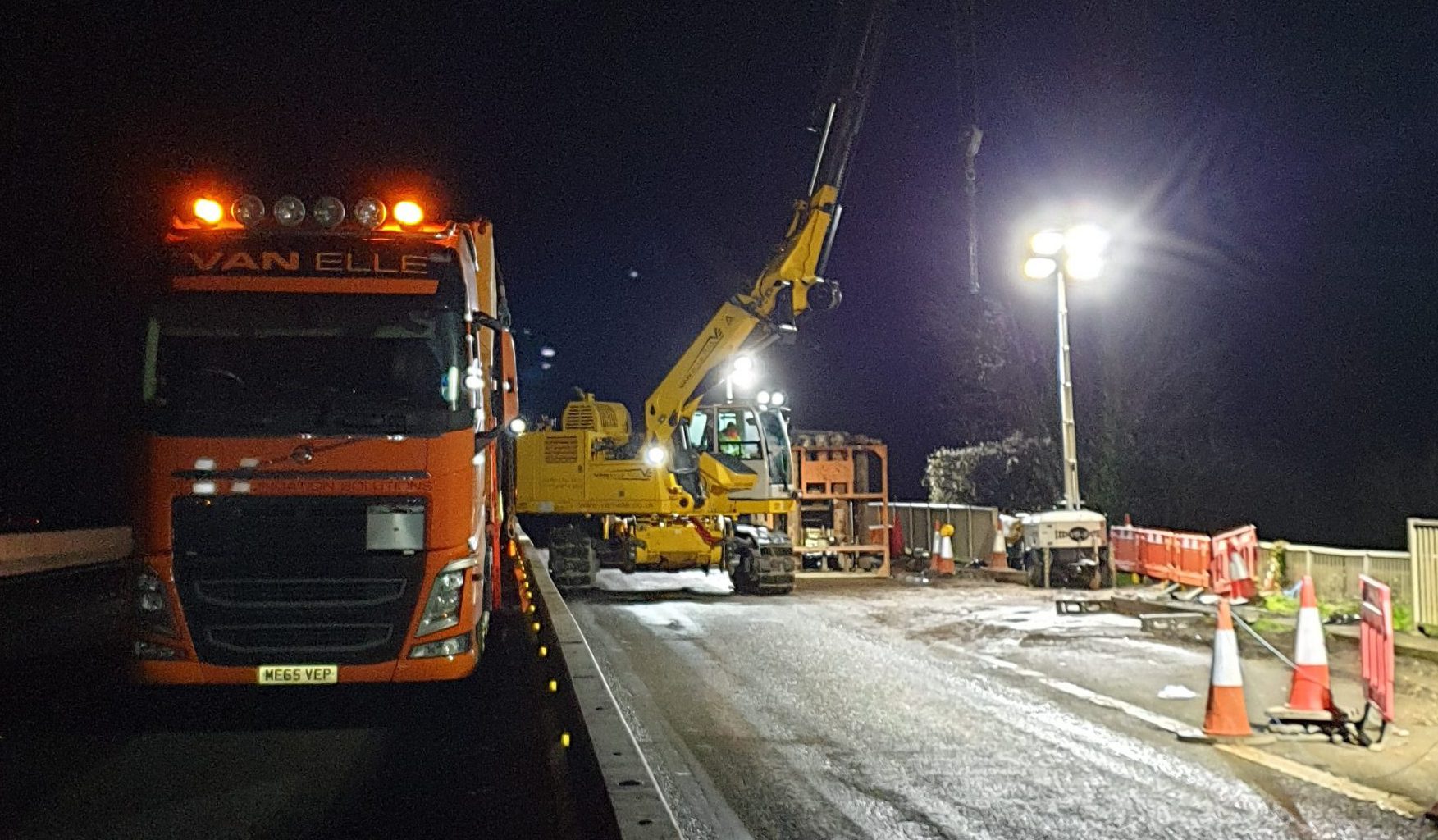 The final gantries have been installed on the M4 Smart Motorway (junction 3-12), after a three-year project delivering specialist piled foundations for Balfour Beatty Vinci JV.
At the start of this technically challenging project, in September 2019, this was the largest Smart Motorway scheme in the country.
Our highways team overcame tight, constrained working conditions which restricted labour, vehicle and plant access and adapted its construction techniques to deliver the project within specific customer requirements.
Installing foundations to support gantries, major and minor structures, we used a variety of specialist rigs and equipment including lorry mounted rigs (Soilmec STM20) and a bespoke compact Hütte 207 piling rig, perfect for overcoming tight workspaces and delivering innovative Sectional Flight Auger (SFA) piles.
One of our Llamada P140 and a Soilmec SR75 were also used on the project to deliver CFA and rotary bored piling.
In total throughout the project, we installed 257 piles, ranging from 450mm to 1050mm diameter to depths of between 12 and 27 metres.
Usually utilised on railway projects, our Colmar Road Rail rigs were key to installing minor structure foundations, thanks to the adaptable Movax and TAD-30 soil drill attachments.
Concrete CFA and rotary bored piles were installed to support traffic signs while CHS tubes were used for the CCTV cameras foundations.
We also used a Klemm 709 mast attachment on the Colmar rigs to deliver CFA piling within the restricted working areas and installed the environmental barrier piles and casings.
To guarantee quality, we utilised Thermal Integrity Profiling (TIP) to measure the temperature of the concrete pile as it cured.
TIP testing can identify pile integrity issues, including necking (areas that record colder than average temperatures) and bulges (areas that record warmer than average temperatures).
Click here for more on our highways capabilities.
CFA Piling
CHS Tubes
Colmar
Highways
Llamada
Restricted Access
Rotary Bored Piling
Smart Motorway
Soilmec