Established in 2017, Van Elle Training and Assessments has been set up to service both internal and external training needs, utilising our purpose built training facility in Kirkby-in-Ashfield.
As well as providing individual courses, many attached to funding, our approach is to assess your training needs in order to develop a workforce of the future. This is about creating a much wider, stronger and robust partnership when it comes to up-skilling your staff and conforming to health and safety policies, procedures and protocols.
With being one of the UK's leading piling contractors, our training focuses on having the right competencies to deliver a safe and efficient piling service end-to-end. This underpins our training ethos and what we deliver now and in the future.
We deliver training in the following areas:
PLANT – CPCS, NPORS
CIVILS – NRSWA
CONSTRUCTION EQUIPMENT
SITE SAFETY
VOCATIONAL QUALIFICATIONS
BESPOKE TRAINING COURSES
We have accreditations from the following:
CITB (Construction Industry Training Board)
SSP (Site Safety Plus)
CPCS (Construction Plant Competence Scheme)
NPORS (National Plant Operators Registration Scheme)
HCTA (Highways and Construction Training Association)
SQA (Scottish Qualifications Authority)
SWQR (Streetworks Qualification Register)
NOCN (National Open College Network)
ALLMI (Association of Lorry Loader Manufacturers and Importers)
ATO (Approved Training Organisation)
Here are some recent examples of our successful apprenticeships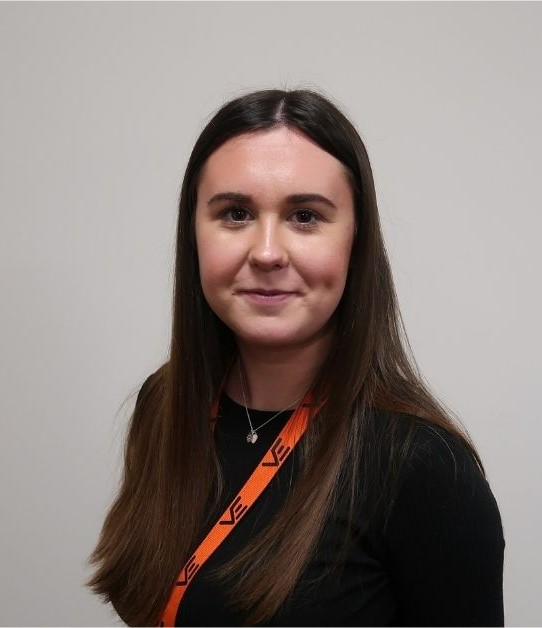 HR rising star praises apprenticeship for career

Olivia Bestwick said she knew she wanted to work at Van Elle when she came for work experience at just 16.
By the time she was 21, Olivia had enrolled on her first apprenticeship with Van Elle and West Nottinghamshire College and began her HR career.
Recently promoted from assistant to adviser, she said: "Joining Van Elle and taking on an apprenticeship has been the best thing I have ever done. I didn't enjoy school or sixth form; I liked working and wanted to carry on.
"Doing an apprenticeship meant I was getting my education whilst working at the same time. The course helped me to understand what I needed to do in an HR department and helped me figure out what it takes to be an HR practitioner."
Attending college once a week Olivia improved her communication and presentation skills while learning on the job. Now 24, she has completed her Level 3 apprenticeship, and has been selected to continue her studies into HR with a level 5 apprenticeship.
Engineering apprentice works on dream job

Mustafaa McDonald, 22, a civil engineering apprentice, is
one and a half years into a five-year apprenticeship with
Van Elle and Nottingham Trent University which will earn
him a BEng degree in civil engineering and the title
of Incorporated Engineer.
"The great thing about my apprenticeship is that I get to have university paid for as well as having real work experience whereas other people who go to university might not have that."
Mustafaa is currently gaining valuable experience with
Van Elle's Housing division, which specialises in modular
foundation systems through its in-house product, Smartfoot.
Gaining on the job experience through the Group's EDI
strategy to support emerging talent, Mustafaa added: "I didn't really know a great deal about ground engineering when I started. Now I do estimate and design work, which involves me quoting jobs. For example, if we get a site layout say for 30 homes, we will calculate the beam quantities and the pile
quantities needed. My job also involves designing the pile length as well as the type."