8th February 2021
Apprenticeship is 'the best thing I've ever done' says Van Elle rising star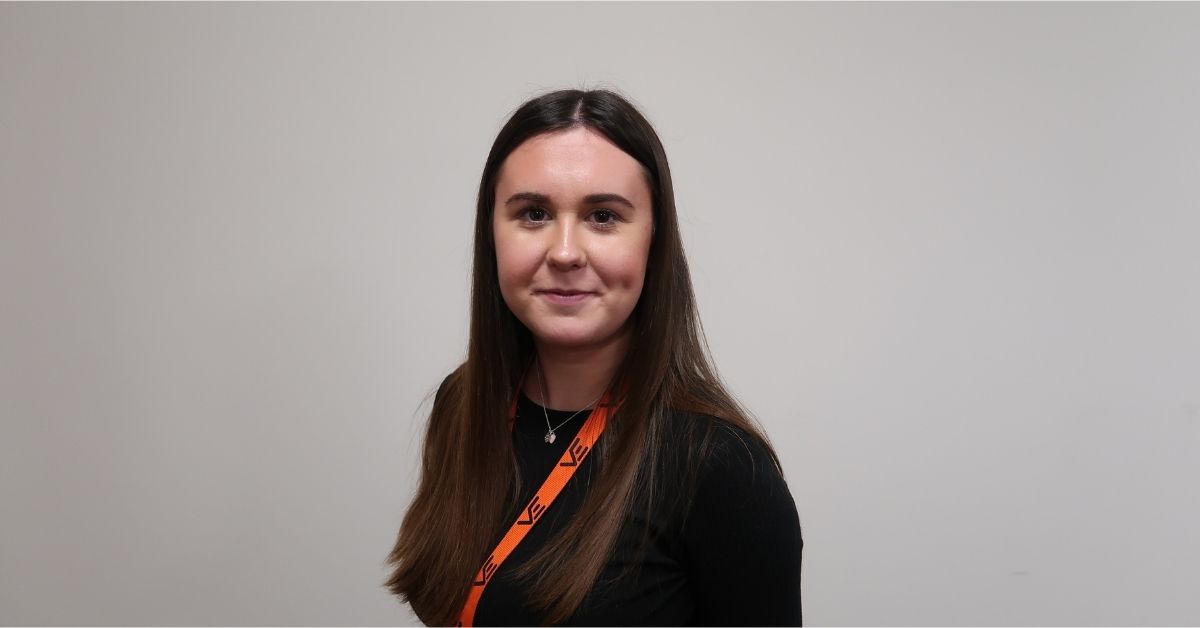 Olivia Bestwick said she knew she wanted to work at Van Elle, the UK's leading ground engineering contractor, when she came for work experience at just 16.
By the time she was 21, Olivia had enrolled on her first apprenticeship with Van Elle and Vision West Nottinghamshire College and began her career in HR.
She said: "It has been the best thing I have ever done. I didn't enjoy school or sixth form, I liked working and wanted to carry on working.
"Doing an apprenticeship meant I was getting my education whilst working at the same time.
"The course helped me to understand what I needed to do in a HR department, the course helped me figure out what it takes to be a HR practitioner."
Attending college once a week she said she got to improve her communication and presentation skills while 'learning on the job' and learning about how Van Elle delivers high quality foundation and ground engineering solutions.
Now 24, she has completed her Level 3 apprenticeship, and has chosen to continue her studies into HR with a Level 5 apprenticeship, this time online through Avado – an approach she wished she'd taken sooner.
"I'd been promoted from assistant to advisor and was taking my Level 5 apprenticeship online and then the pandemic hit. I was like, thank the lord, that I went online because I've heard that so many places were struggling to go from the classroom to online," she said.
"I wish I had pushed, known and not been scared about doing an online apprenticeship the first time."
She is also encouraging students to try online, adding: "I think specially with the current state of things, not being able to go to school at the moment, it was the best choice I had ever made to continue my studies online.
"You can do it in your own time, it is more flexible, I log on whenever I want to log on.
"I have what I need to do in a week and I do it in my own time."
Olivia continues to enjoy her studies, whilst also gaining valuable work experience. She believes her work experience also helps with her studies as she can use real like examples to enhance her learning.
She added: "I feel like I'm able to achieve more in my chosen career as I have the academic learning as well as the practice experience. This helps increase my confidence in doing the 'day job'.
"A few nights a week and on a Saturday, I will do apprenticeship work which helps me during lockdown."