9th February 2021
Engineering apprentice earning 'debt free' degree in his dream career at Van Elle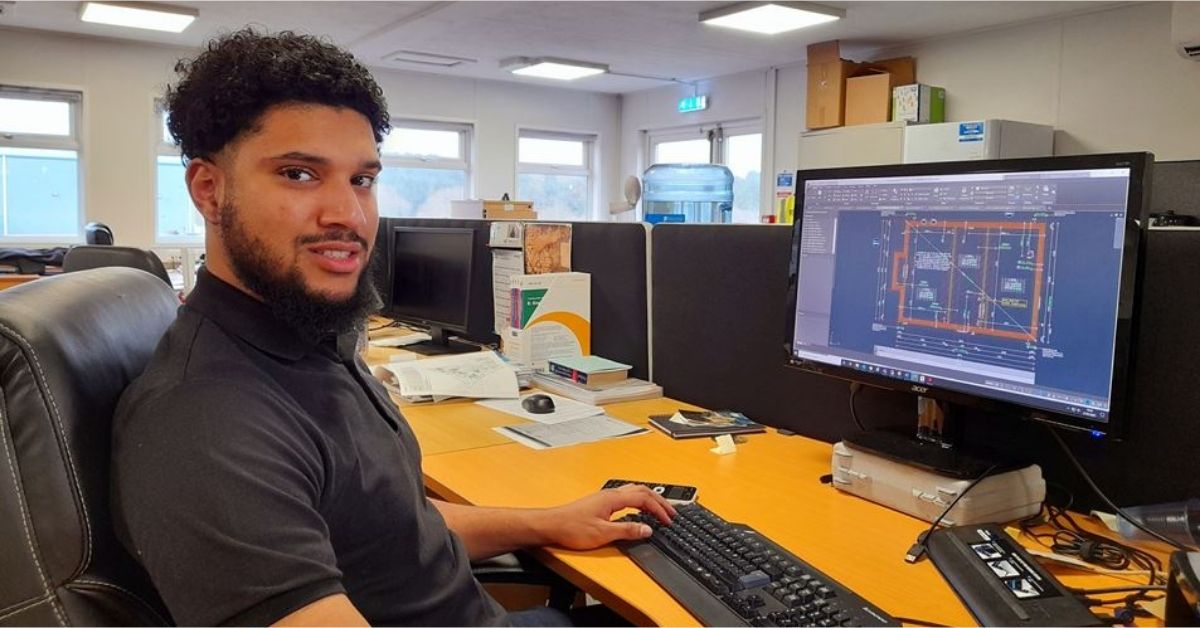 Mustafaa McDonald is working in his dream career as an engineer whilst earning a 'debt free' degree.
Mustafaa, 22, a Civil Engineering Apprentice, is one and a half years into a five-year apprenticeship with Van Elle and Nottingham Trent University which will earn him a BEng degree in Civil Engineering and the title of Incorporated Engineer.
He said: "The great thing about my apprenticeship is that I get to have university paid for as well as having the training to go along with it. At the end of the five years I'll have real work experience whereas other people who went to university might not have that."
Mustafaa is currently gaining some valuable experience with Van Elle's housing division, which specialises in installing modular foundation systems through its in-house product, Smartfoot.
Mustafaa added: "I do estimate and design work for the Housing Division, which involves me quoting jobs.
"For example, if we get a site layout say for 30 homes, we will calculate the beam quantities and the pile quantities needed. If we then secure that job we will do the complete design. My job also involves designing the pile length as well as the type.
"If it is close to other houses or a railway is nearby that might also affect what foundation solution we do."
Mustafaa began his career with a bakery giant before he spotted the advert to join Van Elle and decided to take the leap as he was looking for more challenging work.
He said: "I didn't know degree apprenticeships were out there and I didn't mind what kind of engineering I was doing, as long as I was doing engineering.
"I didn't really know a great deal about ground engineering when I started. And, you don't really need any particular skills when you start to be honest. When I applied, I was told they would rather have someone with a clean slate so they can teach them from scratch."
Mustafaa, supported by his colleagues, has been given the opportunity to get involved in various housing projects and appreciates how much his job supports his studies.
He said: "It's the time to make mistakes and ask as many questions as you want."
Mustafaa said he plans to become a chartered engineer once he finishes his apprenticeship and continue his career with Van Elle.