4th March 2020
Foundations installed for the replacement of an aged water supply tank at Bedford TPD by Van Elle.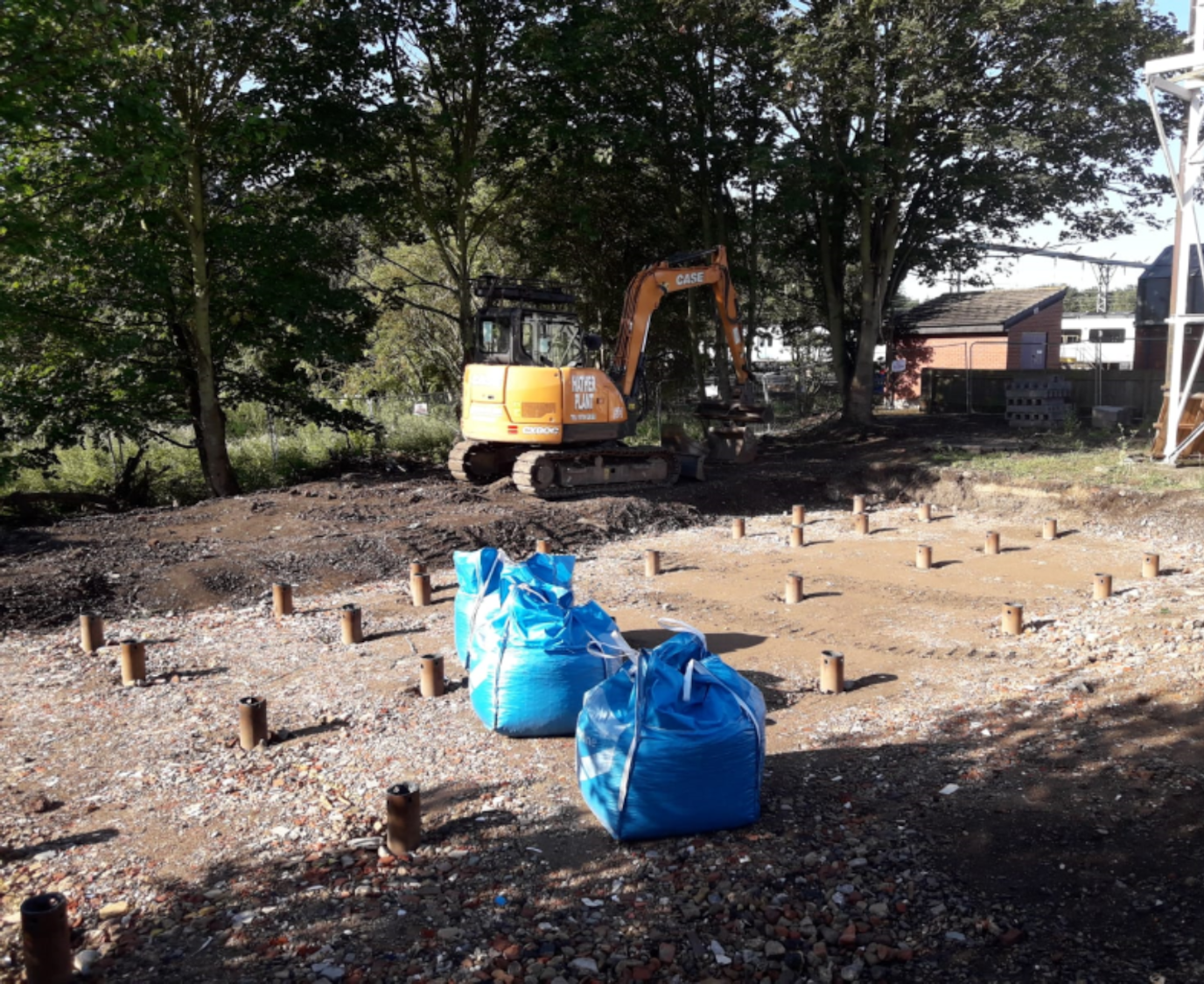 ---
The Bedford TPD Water Tank installation is to replace an existing outdated vertical structure, the purpose of the water tank is to provide a clean water supply for the refill of the 100's of trains that are stabled prior to running out of the sidings within the TPD.
Van Elle secured the project after demonstrating extensive knowledge in the geotechnical engineering industry and a specialist knowledge when working on or near the railway infrastructure and an exemplary Health & Safety record.
The project had a short duration and due to the location of the works within a working railway siding on the Bletchley lines was challenging but managed very well by the VE site team in conjunction with the PC.
The project required installation of 32 No foundations at 168mm OD to depths of 5m. Van Elle employed its own wheeled Colmar T10,000FS fitted with our Movax and BSP attachments. Works were completed by Van Elle's team during 3 x daytime possessions.
John Allsop, Rail Engineering Director commented,"Our breadth of capability and expertise meant we could provide an optimum package for the customer. The range of Specialist Plant and technical capability at our disposal proves that Van Elle are an excellent option for on and off-track solutions for rail contractors. This project was another example of the value that Van Elle bring, ensuring successful project delivery."
For more information on our services visit our website at www.van-elle.co.uk or contact 01773 304056 / john.allsop@van-elle.co.uk
Rail