30th April 2021
Grouting team dig deep and achieve record growth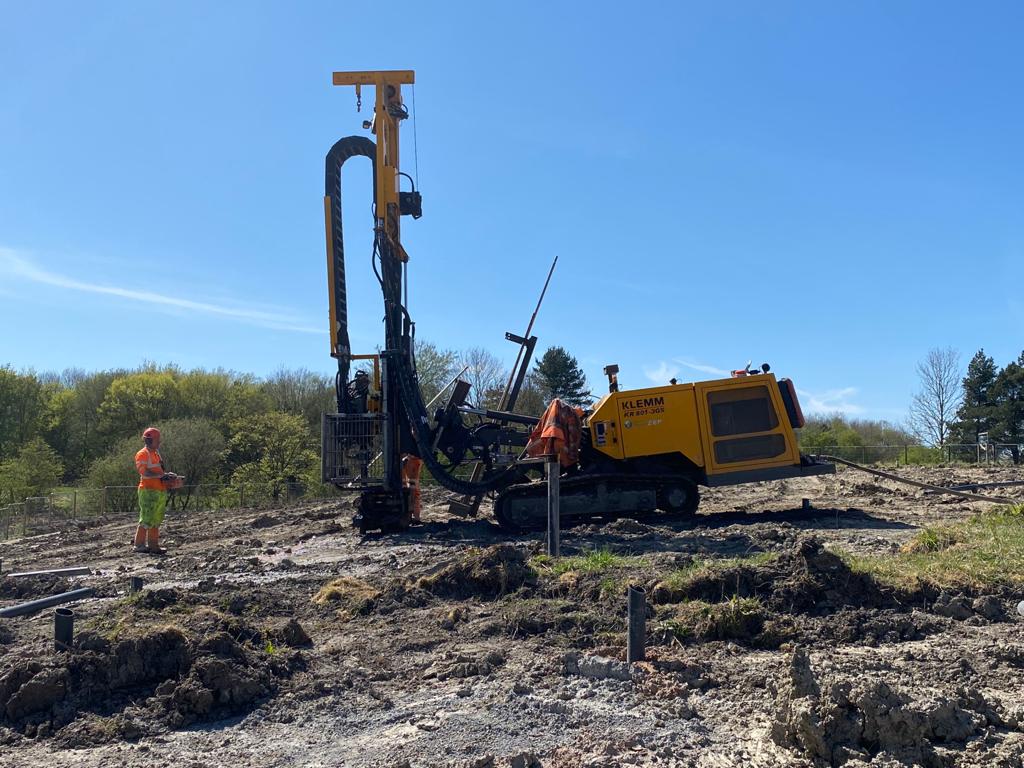 The Drilling and Grouting team, part of Van Elle's Specialist Piling division, has reported record profits and growth, just three years after a full review of the sector and business plan.
Contracts Manager, Dave Bourne and Steve Bray, a contracts estimator from the Specialist Piling division faced a challenge in 2017 when the business review meant an upturn in efficiency was required.
With just half a dozen rigs and 15 men, 12 of whom were on lay-off and three from the Specialists Piling division, Dave and Steve formulated a plan to bring in work and build the team back up.
Between them, they revised the pricing structure and started building better relationships with customers right across the UK, offering drill and grout, mine consolidation and compaction grouting.
Dave said: "Steve really listened to what our customers needed, with his experience in the industry, he was able to reassure new customers and build loyalty, which turned into an increase in demand."
In the financial year ending 2019, the department stabilised its turnover with breakeven margins.
However, the predictions for this up coming year end reveal that the department will have almost tripled its turnover in just two years, with profits in line with market expectations.
Moreover, the team has more than doubled in size and has work booked in for the next five months. In fact, there is so much work booked in that the team has had to hire in additional resources.
Dave Warner, Specialist Piling Director, said: "These results are a testament to the work that Steve, Dave and the team have put in to getting this section of the division back on its feet and securing jobs right across the country.
Steve Bray added: "During the lockdowns over the last year, we never lost a day and never needed to put anyone on furlough – and I think that is worth celebrating!"
Some of the division's latest projects include:
For more information about this team and their capabilities, visit the Geotechnical Engineering page.