18th May 2021
Meet the Van Elle training team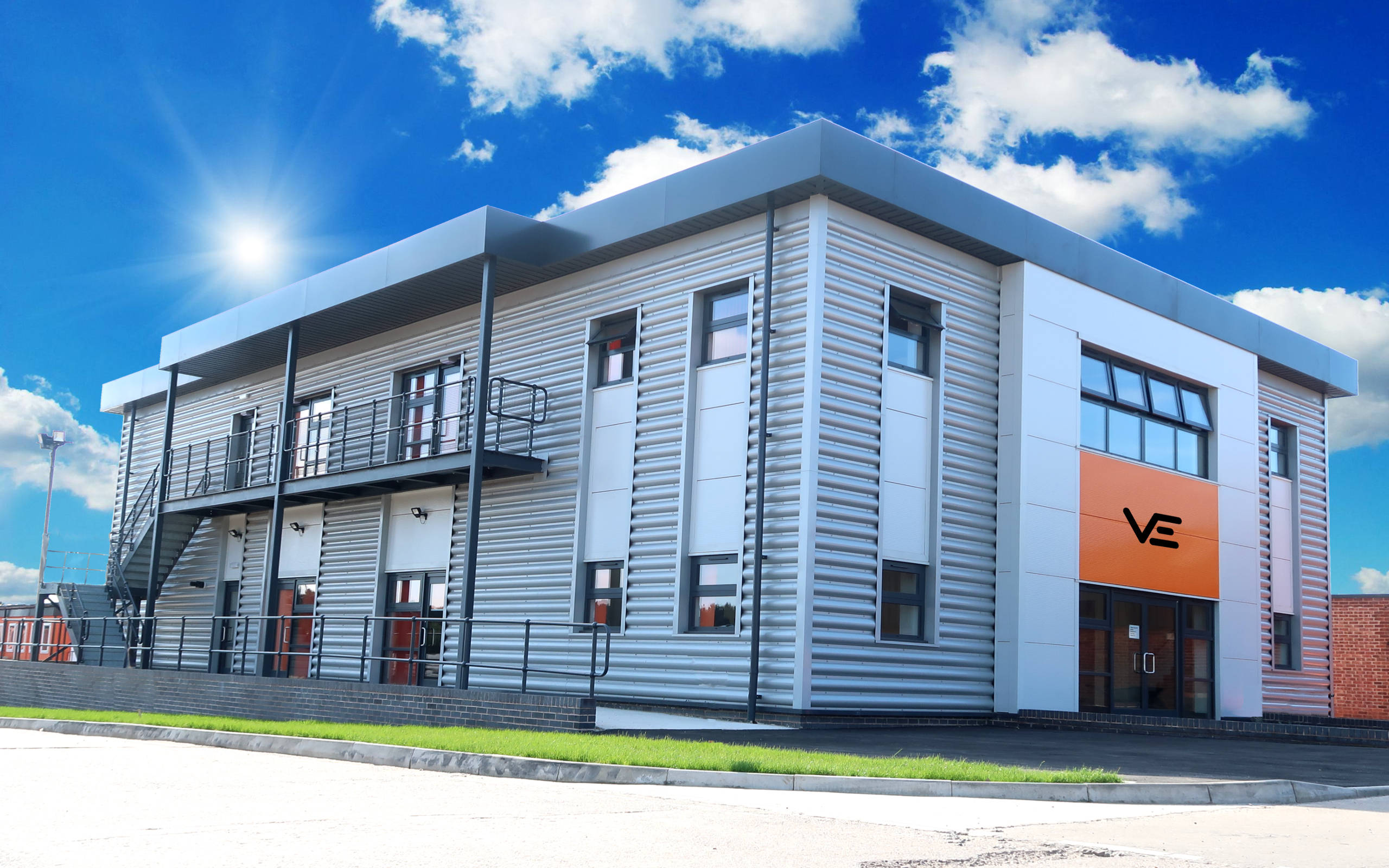 In 2017, Van Elle unveiled its dedicated training facility, a five-room centre purpose-built to deliver a range of construction courses to support the sector.
As well as training Van Elle staff, the first-class centre – which includes conference facilities – is open to staff from other companies who need to train and upskill to meet the ever-changing requirements of this busy and dynamic industry.
Over the years the centre has hosted training sessions and assessments on courses as diverse as the NPORS (National Plant Operators Registration Scheme) and CPCS (Construction Plant Competence Scheme), Level 3 Diplomas in Occupational Work Supervision and mental health first aid.
Now, as the team – led by Paul Dobson – prepare for the launch of the e-Learning training platform and to coincide with Learning at Work Week (17th – 21st May), we thought it was time to introduce you to them all.
First up is Training Co-ordinator, Danica Codner-Armstrong.
Danica has worked in training for the last six-years, starting out as a training administrator and moving on to become Training Co-ordinator. She has quickly built up her knowledge of so many different areas of training, although she says she's always learning something new.
She said: "Training inspires people to improve their opportunities and widen their skills and I love being a part of the process."
Danica cites the passionate and caring nature of her team for making her job easier. "There's mutual respect for every person in it [the team]. We work hard towards the same goal, but above all we have fun at work which makes every day enjoyable."
Helping to build careers and instil confidence
India Lound, our Training Administrator, is passionate about training because she enjoys seeing candidates achieve their potential and progress within the business.
She said: "Some of the candidates that come to us are nervous and lacking confidence, so it's wonderful to see them achieve their full potential, I find it externally rewarding to be a part of their personal development."
Building relationships across the company
Completing the trio is Training Administrator Keeley Hutchinson who has been with Van Elle for more than seven years. Starting out as a member of the HR team before bringing her skills over to the training team, Keeley has perfected her craft over the years.
She has recently been on the other side of the booking desk, having completed a Mental Health First Aid England course which was: "a real eye opener. It's amazing that we get to deliver that sort of course here with one of our own trainers."
When we asked her what she enjoys about being part of the training centre team Keeley said: "As well as having a fantastic team, it's nice to be able to put names to faces when our employees come in to undertake training. It's so rewarding when they walk away with their certificates."
Closing the construction industry skills gap
We asked the team why the training centre is such an important resource, for our staff and the wider industry.
Danica replied saying: "The centre provides vital training and skills to a continuously growing industry, helping to ensure compliance on site. The chance to retrain or improve skills brings new people into the industry and helps to fill the skills gap.
India added: "I think it is extremely important to keep our staff safe by maintaining up to date training, especially following industry changes. It also creates new opportunities and allows our workforce to expand their skills.
Keeley summed it up by saying: "Having our own training facility allows us to plan training more conveniently around work on site and is much more cost effective when you have this many staff.
"Our training facility is here to allow others in the industry to gain new qualifications or upskill their qualifications to ensure they are compliant and safe in their job role."
For more information about the training centre, its facilities and courses, visit: https://vanelletraining.co.uk or call the team on 01773 304060.
Training