26th March 2021
Design Engineer delivers technical paper to Piling 2020 Conference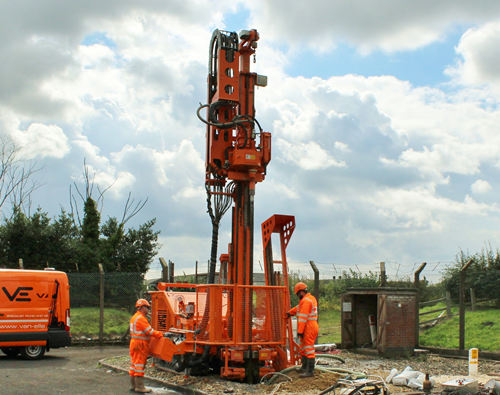 Hosted by the British Geotechnical Association (BGA) with support from the Federation of Piling Specialists (FPS), the online conference, which took place over four days from 23rd March, attracted a wealth of speakers from the sector and more than 100 virtual delegates.
Presenting on the same stage as keynote speakers Professor Bryon Byrne from the University of Oxford, Professor Lidija Zdravkovic of Imperial College London and incumbent chair of the FPS Steve Hadley, Lewis delivered the findings of his paper, before taking questions from the audience.
Lewis, a chartered engineer, presented case history findings, highlighting experience from site investigations, pile installation and testing, as well as the challenges faced when carrying out designs for the weathered rock encountered in the real world.
He said: "The conference has been a great experience, getting to hear such a diverse range of opinions from across the industry and sharing in the wealth of collective experience is so beneficial.
"Despite the conference being held virtually, meaning face-to-face discussions were not possible, it's great that we managed to hold it at all – even if it is a year late!"
The presentation reviewed the design brief and parameters followed by recommendations for the site investigation to ensure suitable field data was collected within the weathered rock.
It also discussed the current design methods for designing piles in weak rock and identified that pile shafts in a weathered rock mass could not mobilise the full strength of intact rock.
Click here to read the full paper: Performance of Rock Socks in the Helsby Sandstone Formation of Central Birmingham
Geotechnical
Piling