12th February 2021
Van Elle's rising star commends expert colleagues for making his apprenticeship easier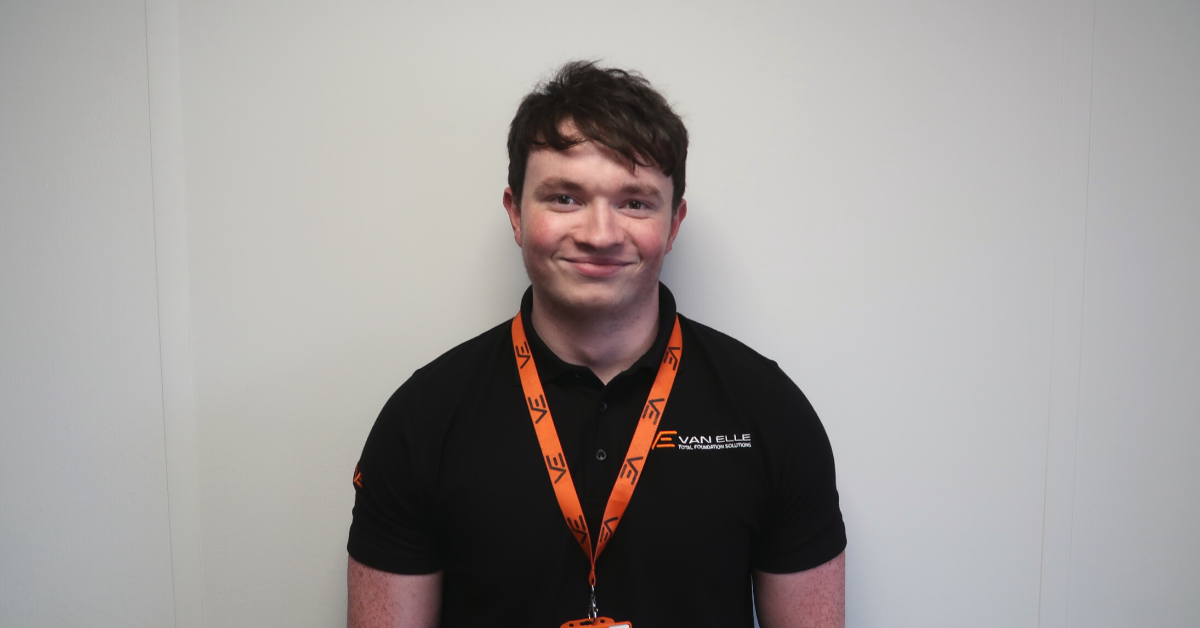 One of Van Elle's up and coming Civil Engineers said that being able to ask our expert employees for help has made his apprenticeship 'so much easier'.
Conor White, who currently works as a Contract Engineer at Van Elle, UK's leading ground engineering contractor, has commended his colleagues for always being there to answer questions while he works to complete his degree.
Conor has made quite an impression on Van Elle employees himself, after being voted Rising Star of the Year in December for his professionalism and commitment to work by his peers.
Speaking about the award, he said: "I was very surprised to win. It is nice to know that what I do is recognised by the people I work with."
The 20-year-old joined Van Elle straight from school after realising during work experience in Year 12 that he was a good fit for engineering.
Now three years into his four-year Civil Engineer apprenticeship with Van Elle and Derby University, Conor is learning on the job supported by his colleagues in the Specialist Piling division and beyond.
He said: "The knowledge of people here is just above and beyond.
"Within Van Elle we have Strata, a whole geotechnical department, I have to do at least one geotechnical module a year so just being able to walk upstairs and ask questions is great."
Conor explained he took on an apprenticeship instead of attending a university full-time as he believed practical work would make him more determined to succeed as well as helping him with his exams, he added : "You are doing things day in day out, so when it comes to doing an exam you already know it all.
"You are doing it so much that it ends up seeming like repetition."
Conor is now advising other apprentices to get a broad experience whilst learning as he believes that working in almost all Van Elle's divisions has made him more well rounded.
He went on to say added: "Currently I help run, set-up and maintain jobs within the drilling and grouting side of the Specialist Piling division.
"But, I have worked in every single division of Van Elle except rail, doing different roles.
"I think getting that diverse experience is the best thing to do.
"In my current role we do a lot of site investigation work and from my time working in Strata I have all the knowledge needed.
"I can even look at some dirt on the ground and tell you what type it is."