4th September 2020
Triple award nod for UK ground engineering specialists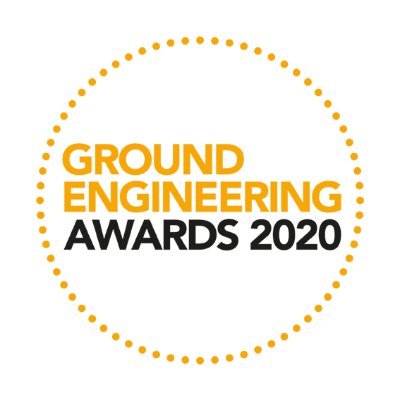 A leading UK ground engineering company has been shortlisted for three national awards by a panel of industry experts.
Van Elle, which owns the UK's largest fleet of piling rigs and equipment, has been named as a finalist in three categories at the Ground Engineering Awards which takes place at London's Grosvenor Hotel on 4 November.
Strata Geotechnic, Van Elle's specialist ground investigation company, was shortlisted in the Digital Innovation category while Van Elle has picked up nominations in the UK project worth between £0.5m to £1m and £1m to £3m categories.
Van Elle's £1m to £3m project nomination was for its work in transforming Amberwood House, the former Panamanian Embassy, into a multi-million pound mansion in Knightsbridge, London.
Dave Warner, Group Construction Director at Van Elle, said: "The Amberwood House project was a real technical challenge, and one we were able to rise to. Not only was it an iconic building, but it was also a complex engineering problem that required innovative geotechnical engineering solutions. I was really impressed with the team that carried out the work and I'm really proud to have been shortlisted for the award."
Strata Geotechnic's Digital Innovation shortlisting came after the company developed an app to enable better and more efficient communication between the company and the client wherever they are – a tool which was used on the A428 Black Cat project.
Andy Johnston, Divisional Director for STRATA Geotechnics, said: "We're always looking for ways to improve how we work with our clients, and we had a great idea to connect everyone on the Black Cat project with our app.
"It really helped the flow of information in real time between all parties involved, particularly the immediate distribution and actioning of hazard and near miss data. It's a great feeling to be nominated for digital innovation and I'd like to thank the whole team and our client for supporting the idea."
The shortlisting in the £0.5m to £1m category was for its piling work in helping to preserve the historic Don Viaduct in Scotland ahead of a £170m investment on the Aberdeen to Inverness rail network.
John Allsop, Rail Engineering Director at Van Elle said: "The Don Viaduct project was one we are really proud to have been involved in. As rail engineering experts, it was a chance for us to show our full capability to preserve this piece of history at the same time as delivering important rail network upgrades for Scotland. I'm delighted that we have been shortlisted for a Ground Engineering Award for this project."
For more information on the Ground Engineering awards, visit https://awards.geplus.co.uk/.