16th November 2020
Van Elle founder and former chairman, Michael Ellis, passes away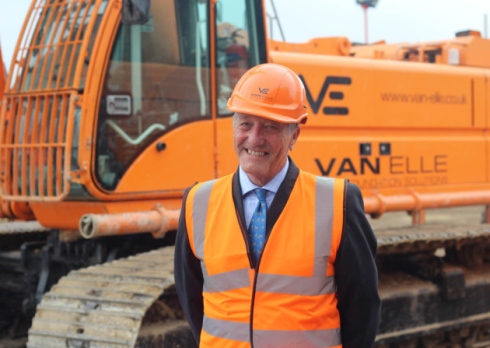 Everyone at Van Elle is very sad to learn of the passing of our founder, Michael Ellis.
Michael's inspirational leadership, ambition, expertise and influence was the driving force behind Van Elle's growth after he formed the company in 1984.
As a chartered structural engineer, Michael was passionate about his work and developing his people, shaping many careers through his vast experience and knowledge over the years.
He became non-executive chairman in 2010 and led Van Elle to admission to AIM on the London Stock Exchange in October 2016. Michael retired from the board in 2017 but the company and its staff remained a source of great pride.
Many of our team knew Michael very well having spent a number of years working side by side with him, helping the business become what it is today.
The Van Elle team would like to pass on our sincere condolences to the Ellis family.