20th April 2021
Van Elle wins a hat trick of Winvic projects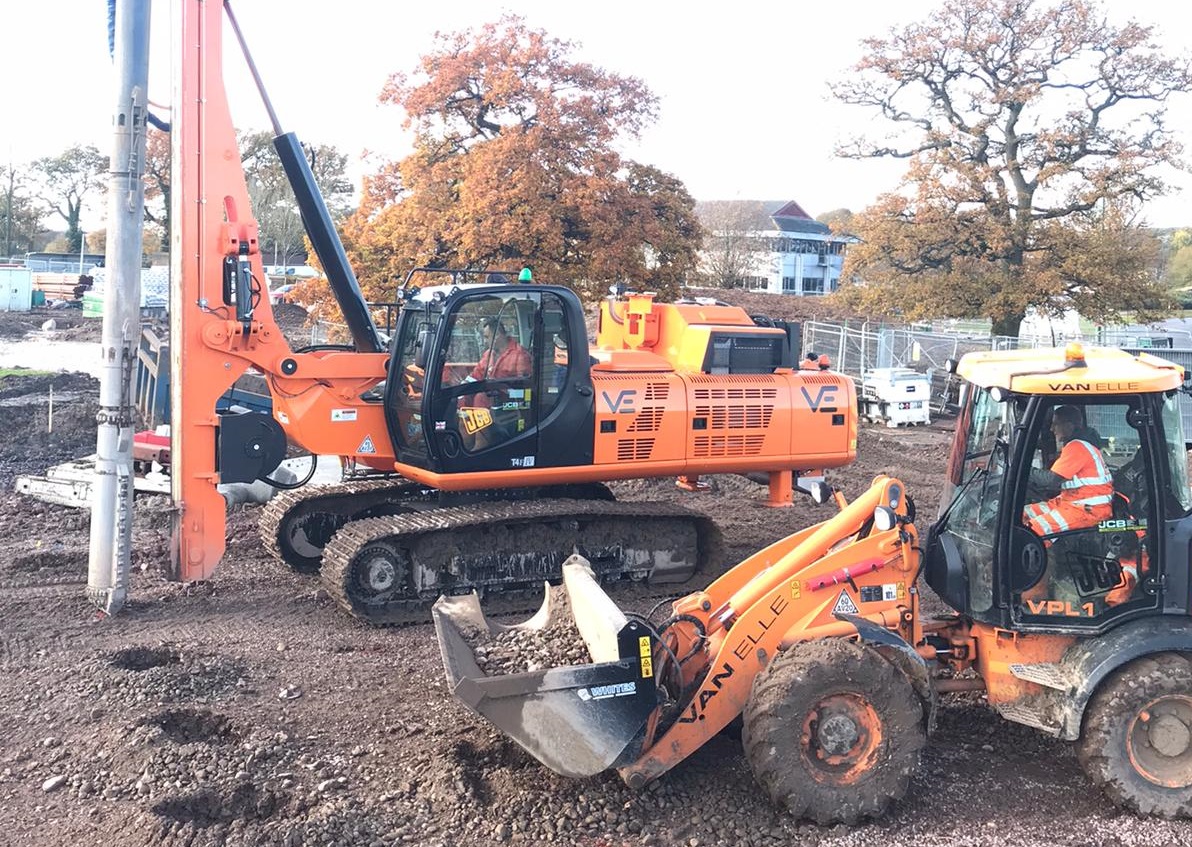 Working in partnership with Winvic, the UK's leading shed specialists, Van Elle's Ground Improvement division has just secured three new projects.
With projects in Corby and Leicester due to start before July, Van Elle will begin working on the next phase of Crewe Commercial Park for Europe's largest industrial developer, Panattoni, this month (April 2021).
Situated on the A500, just five minutes from junction 16 of the M6, Crewe Commercial Park is set to have an additional 305,000sq ft (28,350m2) industrial unit with 13,900sq ft (1,300m2) of office space and parking for more than 200 cars and 49 HGVs by the autumn.
Delivery of the ground improvement package will require three rigs to be utilised including one of our self-built rigs with Tier 4 final engine and an ambitious programme to install 540no. stone columns within four weeks.
Claire Garrett, Van Elle's Ground Improvement Director, said: "I am so pleased that we have been invited to work with Winvic again, having recently completed a project in Didcot with them.
"Crewe 305, on unit 5 of Crewe Commercial Park, will be a major distribution centre once it is complete and its location makes it the perfect spot for some of the biggest commercial names in the UK."
Van Elle's team has been involved early on the earthworks strategy to ensure former ponds on site are appropriately remediated and support a ground improvement solution.
Claire added: "Our plan is to improve the ground conditions to 150kN/m2 to support pad foundations and up to 50kN/m2to allow for a ground-bearing floor slab to be laid."
For more information about Van Elle's Vibro technique, please visit this page.
Ground Improvement
news