26th March 2021
Van Elle continues to build fleet capacity after £1.3m investment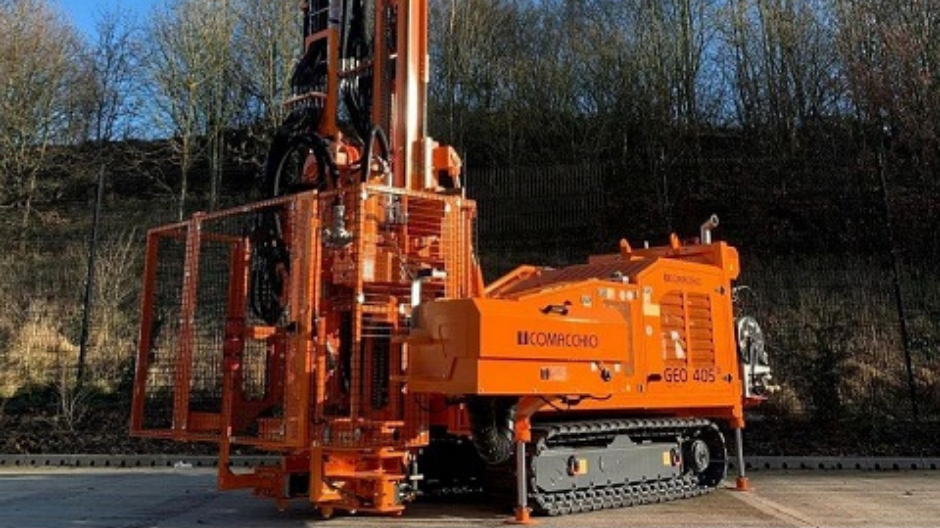 Van Elle's Specialist Piling and Strata Geotechnics divisions are preparing to deliver more projects following the purchase of four new rigs.
Strata Geotechnics, the company's ground investigation specialists, recently took delivery of the UK's first Comacchio 405 Rotary Sonic drilling rig (pictured above).
The latest rotary sonic technology enables one rig to drill both superficial deposits and rock, with an equivalence in capability and sample recovery as that from the traditional combined Cable Percussion and Rotary technique.
The drilling of the superficial deposits can be quicker with improved sample recovery, and the borehole can be continued using rotary techniques, such as Geobore and wireline, without the need to mobilise two rigs to site or re-setup over the borehole position.
Meanwhile, the Specialist Piling division have increased their complement of rigs with the purchased a Soilmec SM15, a Casagrande C6 and have put in an order for their third Hütte HBR 207, which is due to join the fleet in May.
The Soilmec SM15 is particularly suited to urban construction sites and confined spaces while providing rapid conversion opportunities to handle a variety of drilling and piling applications.
The range of movement and mast inclinations allows it to work safely in a variety of positions, which, in turn, will allow this division – which deals with some of the more challenging confined space projects – to provide value engineered solutions to clients, particularly in city centre locations.
In addition, the Casagrande C6 drill rig will allow Van Elle to deliver multiple larger ground engineering projects requiring soil nails, ground anchors and compaction grouting.
Thanks to the high-level of work currently being delivered by the Specialist Piling division, the rig was deployed direct to site to begin work and increases the number of directional drilling rigs owned by the company to eight.
After developing the innovative rig in partnership with Casagrande, Van Elle is due to receive its third Hütte HBR 207, only the fourth available to UK customers, in May.
The pioneering rig – with a 5-meter drill mast – will help Specialist Piling deliver large diameter piles even in low headroom areas. The rig will be set to work on the most challenging drill projects in the toughest working conditions, having been designed to suit a large variety of drilling and piling techniques.
Dave Warner, Specialist Piling Director, said: "The Specialist Piling team have been delivering more and more work, as we are called into some of the most challenging jobs within the business. I'm pleased that we have been able to continue to invest in rigs, to support our growth.
"We thoroughly enjoyed working with Casagrande on developing this innovative rig and look forward to continuing to offer our customers the very best options to achieve their aims, in a timely and cost-effective manner."
Ground Investigation
Specialist Piling
Strata